Training Information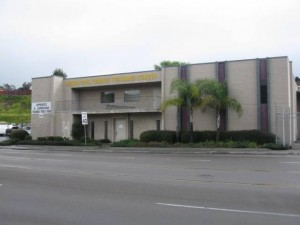 N.I.T.C. Testing
Union Pipe Trades Training Center (see map)
8616 Cuyamaca Street
Santee, California 92071
OFFICE
Monday – Thursday 8:00 am to 5:30 pm
Friday 6:30 am to 3:30 pm
For information, please contact:
Suzanne Hunt, Apprenticeship Secretary
[email protected]
(619) 262-7589
All apprentices should check their emails for important emails from the A&J.
San Diego Training Center Now Open By Appointment Only for Welding & Brazing Practice and Testing
Members can now call the A&J directly at (310) 604-0892 to schedule an appointment for Practice and Testing welding and brazing. For Practice and Testing, the shop will operate at no more than 50% percent capacity, overseen by the A&J main office and the facility Supervisor.
Practice and Testing times are as follows:
Welding Practice 11:00 am to 7:00 pm, Monday, Tuesday, and Thursday.
Weld Testing 11:00 am to 7:00 pm, Wednesday only.
Brazing Practice 11:00 am to 7:00 pm, Monday, Tuesday, and Thursday.
Braze Testing 11:00 am to 7:00 pm, Wednesday only.
The Members must be scheduled through the A&J and must be on the daily schedule issued to the supervisors for access to the facility. No exceptions.
The facility supervisor (Rafael) will need to evaluate and authorize any test for any of the following type of members:
Apprentices
Journeyman who has not held a certification, etc.
The priority list for booth availability for both welding and brazing are as follows:
Recertification / continuity for members who are either currently employed or have an immediate job call.
General continuity
Journeyman new cert test
Journeyman practice
Apprentice practice
Members may only schedule ahead for up to 1 week in advance. This is so they can keep booth availability open for more members.
 Please call the A&J at (310) 604-0892 if you have any further questions. 
On-line classes via Zoom and/or Blackboard:
On Line Via Click Safety: Self Paced: Must Be Completed Before January 1, 2021:
Cal/OSHA 10-hour Construction Safety Course 10 hours
OSHA 30-hour Construction Safety Course 30 hours
Sexual Harassment Prevention 3 hours
Silica Exposure in Construction R2 1 hour 
Competent Person / Fall Protection 4 hours *NEW*
HAZWOPER 2020 Refresher 8 hours *NEW*
Members must go to www.ajtraining.org to sign-up for a course they're interested in taking (Course sign-up).
Once the class is scheduled, an e-mail will be sent out to those members that have registered for that class once the A&J schedules that particular class. JUST BECAUSE YOU HAVE REGISTERED TO TAKE A COURSE DOES NOT MEAN THAT YOU ARE SIGNED-UP TO TAKE THE CLASS.  You're not signed-up for the class until the class has been scheduled and released by A&J at that time you must sign-up for the class on the A&J's website.
Once you've signed-up for a class, if you are unable to attend, YOU MUST CANCEL the class with the A&J before 5:00 pm two days prior to the class that is scheduled.  If you DO NOT CANCEL AND DO NOT APPEAR, THE A&J WILL CONSIDER YOU A "NO SHOW." YOU WILL THEN BE BILLED $50.00 WHICH MUST BE PAID PRIOR TO ENROLLING IN ANOTHER CLASS.
If a member is taking a "Certification Class", you must complete a NITC Application 3 weeks prior to the scheduled class or you will be required to schedule your own testing with either Local 230 or the Training Center Administrative Office.
All members MUST adhere to the "Student Dress Code Policy" that has been established for all DC 16 training centers.  Any member that does not comply with the following shall be removed from class and required to comply or will be marked absent for the day.

A)Full length denim type pants, sleeved shirts and closed toe shoes must be worn at all times and must be appropriate for job site activities.
Underwear must be completely covered with outer clothing at all times.
Pants must be worn near the waist and long t-shirts must be tucked in.
Hooded garments shall not be worn inside the classroom.
In addition to the above, the following will apply for all shop type classes and walk in welding.
Long sleeve shirts must be worn.
Work boots (no tennis shoes)
No loose clothing or jewelry is permitted.
All appropriate personal protective equipment shall be worn at all times.
All members must follow all A&J policies most notable the No Smoking, vaping(e-cigarettes) or chewing Tabaco anywhere on or in the property including the parking lot.
GUIDELINES FOR BRAZING CERTIFICATIONS
UA Brazing and welding Certifications are ONLY open on Thursdays.
NITC Brazing Certifications
Any Brazing Certifications take an average of 4 to 6 weeks to get the results back.
Qualified Industry Current Journeymen
Simply put, trained union crafts workers are the best investment a contractor can make. When a United Association Apprentice
becomes a Journeyman, his education isn't over, it's just moved to a higher plateau. A high skill level enables our contractors to
achieve lower production costs. We have many specialty Journeymen who have the knowledge needed for that particularly difficult
or unusual job.
Part of the Apprentice and Journeyman training is gaining insight into the problems and headaches contractors have every day.
The good old fashioned work ethic is still very much alive in our training courses. Our Journeymen are expected to give their best,
and produce quality workmanship, day in and day out.